Available in a test version for several users, France Identity is set to expand its services in the coming months. The goal is to use a biometric ID card to verify identity online.
Preparing for hospitalization, issuing a power of attorney or opening a bank account: soon these steps can be done by scanning the chip on an identity card with a smartphone. A way for France, late on this subject, to introduce new digital services.
What is French identity?
The result of the inter-ministerial program is the France Identity mobile app, available from Thursday, May 12, in early access on the Play Store, the Android app store.
This will allow holders of the new National Biometric Identity (CNIe) in credit card format, equipped with an electronic chip, to more easily verify their identity online or during physical procedures, with the option of not disclosing only certain information. for example, to prove their legal age.
France is one of the latest European countries to adopt CNIe. To date, 4.5 million such cards have been distributed since the summer of 2021.
The project succeeded Alicem, a project initiated in 2013 that planned to use facial recognition but was abandoned, in part due to the reluctance of a police officer to provide personal data, Cnil.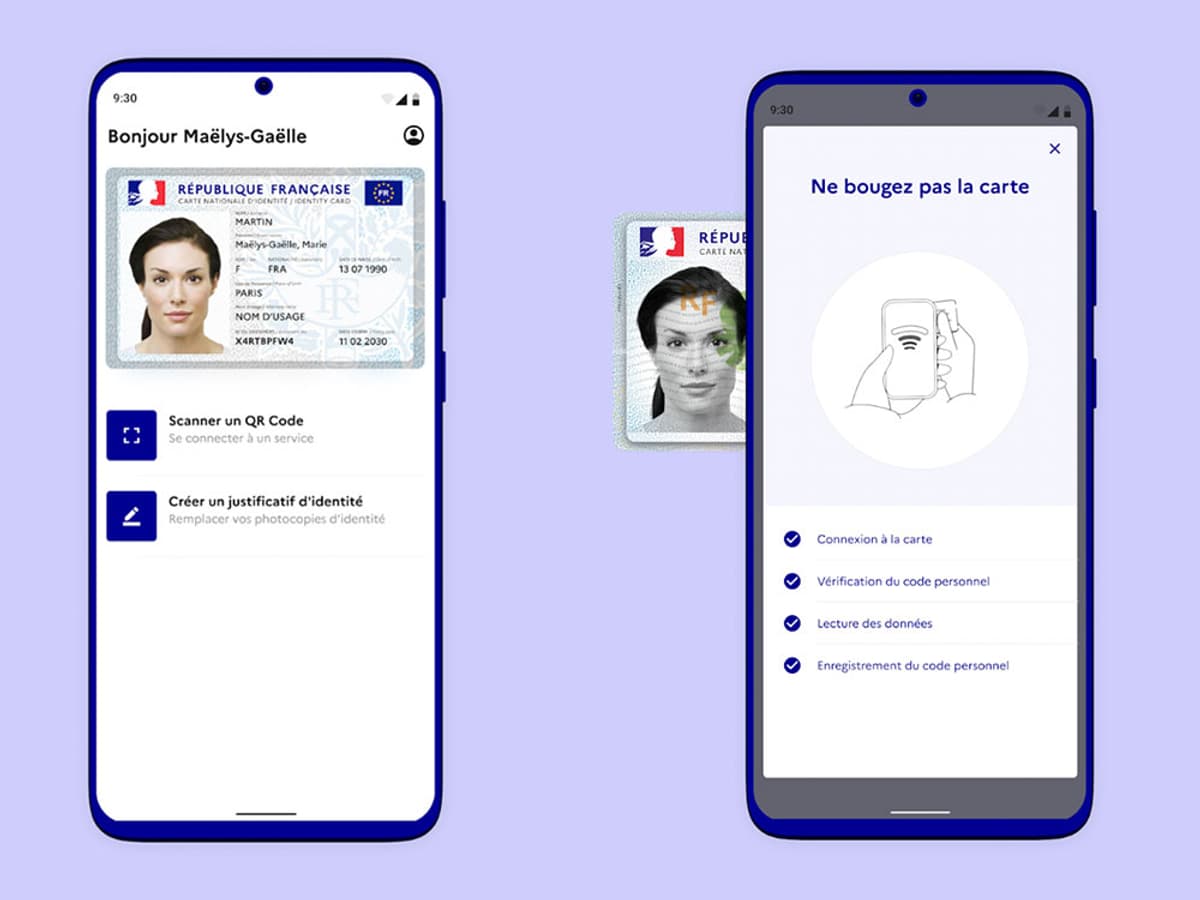 What is France Identity used for?
France Identity is set to be the first application to provide France with a "high" level of assurance in terms of digital identity, in line with the European e-IDAS regulatory framework.
This level is not yet required for any online service, but it should eventually allow access to health data or even the development of a fully dematerialized power of attorney.
In the meantime, France Identity will provide access to France Connect, the portal that more than 37 million people use today to pay taxes, get information about their pension rights or their driver's license points balance, and France Connect+, a version of it that requires "essential" level of guarantee, for example, to open an account in an online bank.
Today, only "Digital Identity" La Poste has received this certificate from Anssi, which guarantees the security of information systems, and new private applications are in the process of certification.
Another France Identity functionality, the only one currently available, allows the creation of one-time digital identities, thus avoiding sending copies of the original document, for example when renting an apartment: one of the most common sources of identity theft.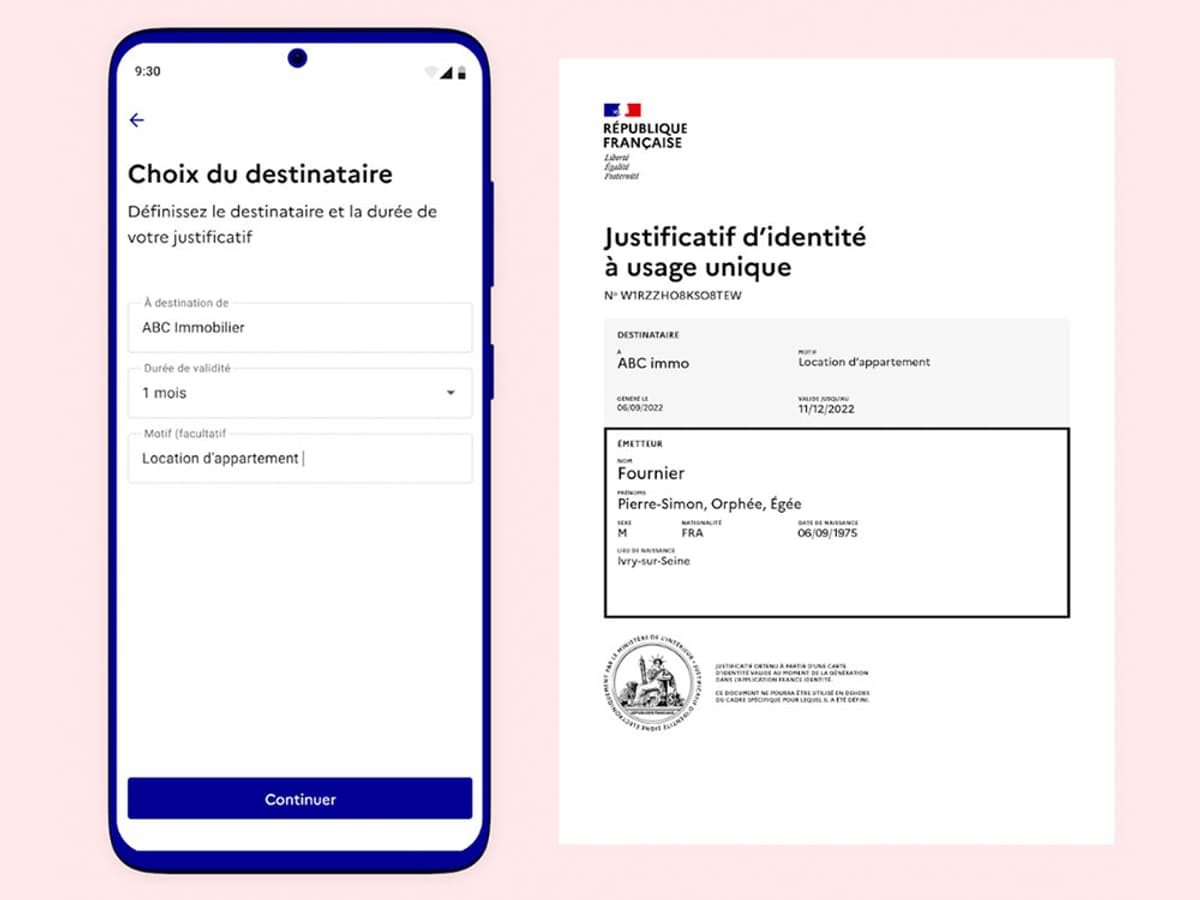 Can we do without our ID?
No, because the data remains on the card.
"I think that in 2022 you will have to completely remove your identity from your phone" in the form of contactless mobile payments or Apple Wallet in the United States, Mark Nolen, director of AriadNext, estimates AFP, clarifying. that this is exactly what Brussels expects with a European digital wallet.
But that acquisition option has been delayed for now as it requires the use of proprietary systems from phone makers, a source familiar with the matter told AFP.
In its current format, "the France Identity app is not very useful," says Hervé Bonazzi, director of Archipels, a joint venture between La Poste, EDF, Engie and Caisse des dépôts.
"Nevertheless, it is a necessary and important document for the future of digital identity in Europe," which, he says, should ultimately "link various data about you" with social security number, mutually certified income, etc.
Are there any privacy risks?
The government says it has learned the lessons of Alysem and has decided to ditch biometrics in favor of using a personal code to unlock access to ID information.
This will be sent by registered mail first, and more third-party verification will be required to access the most sensitive services. Kniel this time greeted "very favorably" the draft decree published at the end of April.
The use of the app will also remain strictly optional and "is not intended to replace alternative methods, paper forms or counters," the government promises.
"Here we remain very vigilant," notes Bastien Le Kerrec, a member of La Quadrature du net, an association for defending freedoms in the digital age, who wants these physical alternatives not to be a "deterrent."
"Because of this phenomenon of excessive dematerialization of public services, we are forcing citizens to undergo digital identification," and "whoever says digital identification is talking about creating a file in their name with his photo, date of birth, etc.," he adds. .
Another risk, it could "lead to an increase in the number of times you are asked to verify your identity."