By separating their electric and thermal vehicle operations, historic car makers hope to raise funds while promoting creativity.
What if it was a decision to overcome the coming revolution? While several brands are thinking about it, Ford has taken the plunge with its plan called "Ford+". This week, the American manufacturer announced that it will split its operations into two parts with the presentation of separate financial results for 2023. On the one hand, the new Ford Model e division will develop electric vehicles, software and new commercial tools. On the other hand, Ford Blue will continue to develop the existing model range, namely the manufacturer's thermal models. After all, more industrial readability and hope for fundraising for a financial solution to the electricity problem.
Also the embodiment of the future in the eyes of investors
Volkswagen, Renault or Mercedes could very well do the same in the coming months. So, EV activity aside, it should capture the attention of market participants by showing that historic car makers, those "legacies" in investor parlance, can also embody the mobility of tomorrow. This does not seem obvious given the capitalization of the sector.
Thus, on March 3, Tesla shows a valuation of 820 billion euros, which is almost 8.5 times more than that of Volkswagen (94 billion euros). On a smaller scale, Rivian, the electric vehicle maker that Amazon has invested in, has a market capitalization of €41.5 billion, while Stellantis is worth "only" €48.2 billion. Gold funds, that's what all builders are looking for.
"When Tesla increases its capital by 1%, it recovers $7 billion, or funding for two factories," summed up Valeo CEO Christophe Perilla, recalls Challenges this week. If everyone agrees on the exorbitant cost of transition, then it still needs to be clearly assessed.
"Switching to electric vehicles is expensive and needs to be valued in the marketplace," explains Guillaume Krunel, partner in charge of vehicles at Deloitte. the more investors can add value to them."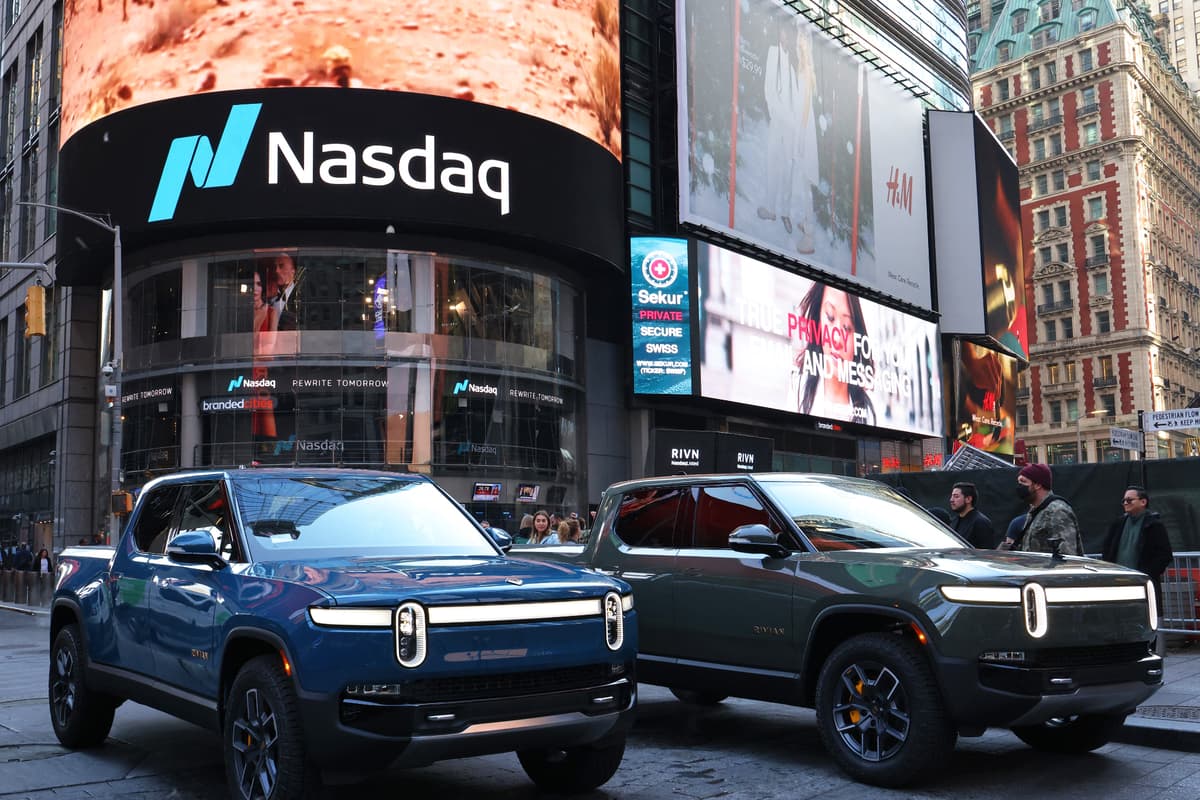 Unleash your creativity
Apart from the financial aspect, dividing one's automotive activities into two parts, thermal and electrical, can also be a solution to revolutionize the way we work within a company. Ford CEO Jim Farley intends to bring the start-up spirit back to the Ford Model e by starting projects from the ground up, as did the team behind the Mustang Mach-e, the American manufacturer's first electric model.
"If Tesla has succeeded, it's because they have been able to let the best engineers do projects designed from the ground up," the director of research and development for a major automotive company told us. Briefly about money and dexterity.
"The production and logistics value chains in the production of thermal cars and electric cars are very different," Guillaume Krunel continues. "It's not the same complexity, it's not the same capital intensity. It's much easier to produce an electric car and new brands don't have historical industrial heritage management to change it size, and this fact worries the markets."
How to make sure that this development is accepted within the company
It remains to be seen whether this division into two parts will be felt internally well. Because if he obviously continues to produce thermal cars for a few years, won't the employees of these enterprises feel relegated to an "old dying industry"?
"Not because the realization of the need for a revolution has come, its implementation will be painless," summarizes Guillaume Krunel. "The transformation of an industry that is almost 100 years old will not be easy for anyone."
After announcing its plan, Ford shares rose almost 8.4% last Wednesday on Wall Street. But many analysts remain wary of double-digit margins for the two combined Ford divisions by 2026.
"We applaud this reorganization as we believe it will accelerate Ford's transition to the world of electric vehicles," Credit Suisse analyst Dan Levy told investors on Thursday, CNBC reported. determine if the transition is indeed successful. A long way to a 100% electric future.