The Lancia brand, which was still sold in Italy, has taken a break in other markets around the world. The group's brand Stellantis has just made its big comeback, particularly in France.
It was an expected return, and even hoped for by many fans of this great automotive name. Lancia will sell cars again… outside of Italy.
On hiatus since 2017
Since 2017, the transalpine brand, which remains the most successful in rallying with 10 manufacturers' trophies to its name in the WRC, has indeed since 2017 refocused on its homeland. In recent years, a single Ypsilon model has been sold on the market.
But even in this rather specific context, the brand sold more than a particular Alfa Romeo. Another Italian and premium brand of the group, Stellantis, is certainly (even more) on the brink, but which, nevertheless, continued to be sold in many markets around the world.
The electrified renaissance in Europe
In its big comeback, Lancia will focus on Europe and five countries in particular: France, Spain, Belgium, the Netherlands and Germany, with a new one every two years.
The first phase, scheduled for 2024, with a new Ypsilon "which will be about 4 meters long", i.e. a size close to the first two generations, and with "100% electrified powertrain", hybrid or 100% electric a priori.
In 2026, Lancia will release "a new flagship at 4.60 meters", and then in 2028, the new Delta at 4.40 meters, "a sculpted and muscular car with geometric lines that will appeal to car enthusiasts across Europe." .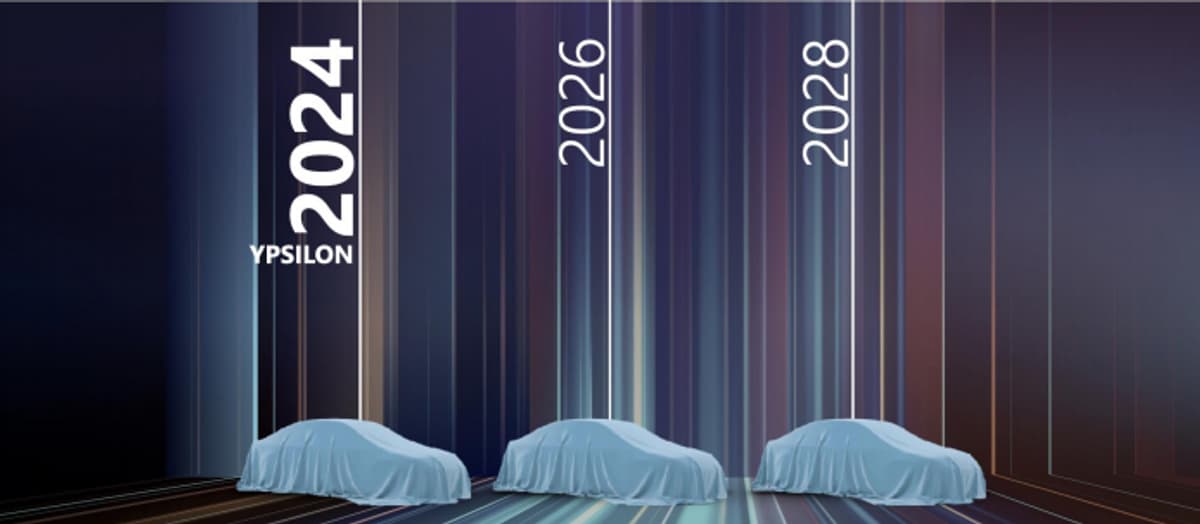 Two models, the new flagship and the new Delta, will be sold only in an all-electric version. Stellantis has truly defined the Italian brand's electrification program: from 2026, all new models will be 100% electric only, and in 2028 Lancia will only offer zero emissions. Obviously, if the Ypsilon continues to be sold in a hybrid version in 2027, then next year it may no longer be the case.
Among other premium brands, Stellantis, all new models will be all-electric from 2024 for DS, from 2027 for Alfa Romeo, which the group announced in the summer of 2021. All brands of the Stellantis group with a presence in Europe must switch to 100% electric vehicles by 2030. .
Premium positioning and online sales
At Lancia, "these three new models will cover 50% of the market and will boost Stellantis' performance in the premium and luxury segments," according to a press release.
The group, formed by three premium brands with Maserati in the luxury segment, should represent 11% of new car sales by 2030, compared to 4% currently.
Lancia will bet in particular on its "typically Italian style" interior, nodding to old iconic models such as the Gamma, Thema and Flavia. Between comfort and technology, the passenger compartments of the new models should have a new minimalist and intelligent virtual interface, "christened SALA" ("living room" in Italian, but also the English acronym "Sound Air Light Augmented"), which promises an experience. "Simple and intuitive" on-board system A promise to keep: control of the audio system, air conditioning and lighting "with a single command".
On the distribution side, Lancia wants to re-establish its presence in 60 major cities in five selected European countries through a network of 100 distributors, without specifying whether its concessions will be passed on to the group's other brands. But the brand wants to turn to automotive e-commerce first and foremost with the goal of reaching 50% of its sales online.